6 Different Exercises to help with RH & LH Technique w/ Jacob Smith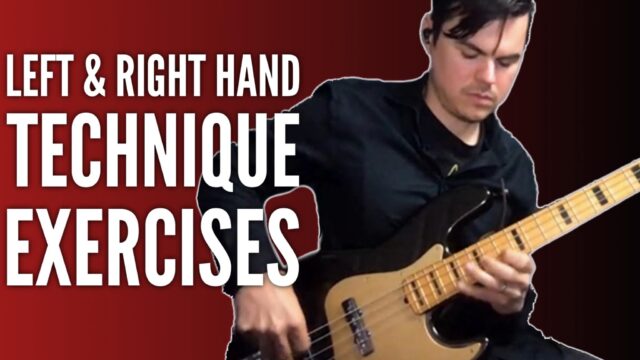 #BASSNATION here is your chance to dig in with me and Jacob Smith on some different exercise to get your fretting and plucking hand to work. Use these tips and tricks to your advantage to get an edge on your groove!
For full access to this and all my other lessons, forums, interviews and more, start your free trial today!
Enter Your Email for FREE Bass Lessons
Become A Bass Nation Member Today!
Remember, with your Bass Nation Membership you will have access to:
Every Complete Lesson

Full Modes Series

Bass Nation Forums

Bass Nation Member Directory

Messaging System

Live Library

and so much more!
Don't Delay, Start Your Free Trial Now!