Classical Thump Breakdown w/ Notation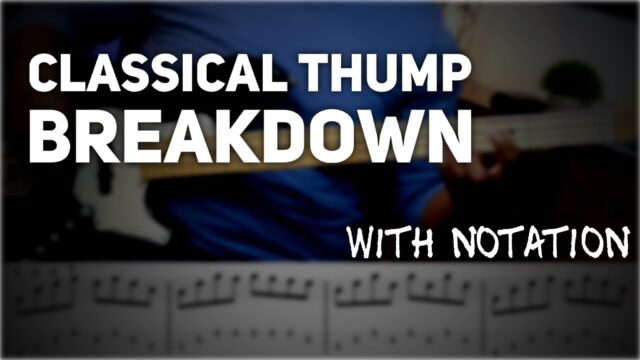 #BASSNATION in this week's lesson I'm going to dive a little deeper into Victor Wooten's Classical Thump piece. I'll be going over each of the progressions, section by section, so you can follow along and get this lick under your fingers! Remember to take this at your own pace, when you have the patterns of the melody memorized you can start working towards your plucking hand technique to increase speed and play through the line with all of the rhythmic patters Vic uses, highly challenging!! Grab your bass and dig in with me!
Enter Your Email for FREE Bass Lessons
Become A Bass Nation Member Today!
Remember, with your Bass Nation Membership you will have access to:
Every Complete Lesson

Full Modes Series

Bass Nation Forums

Bass Nation Member Directory

Messaging System

Live Library

and so much more!
Don't Delay, Start Your Free Trial Now!