Enhance Your Chording On A 5 String Bass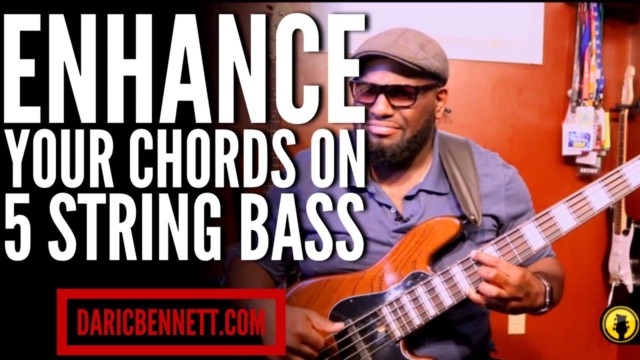 #BASSNATION – Get DEEP with me on this 5 string chording technique! This is all about replacing the roots of your chords with a note 1 octave lower when and where you can when you are using a 5 string bass. The concept overall is pretty simple, but it takes you to the next step of thinking outside of the box, stretching, and getting comfortable with other fingering positions.
For full access to the site, all lessons, and to ask me questions about any of my lessons for direct feedback, start your free trial today!
Enter Your Email for FREE Bass Lessons
Become A Bass Nation Member Today!
Remember, with your Bass Nation Membership you will have access to:
Every Complete Lesson

Full Modes Series

Bass Nation Forums

Bass Nation Member Directory

Messaging System

Live Library

and so much more!
Don't Delay, Start Your Free Trial Now!