Melodic Minor Practice Ideas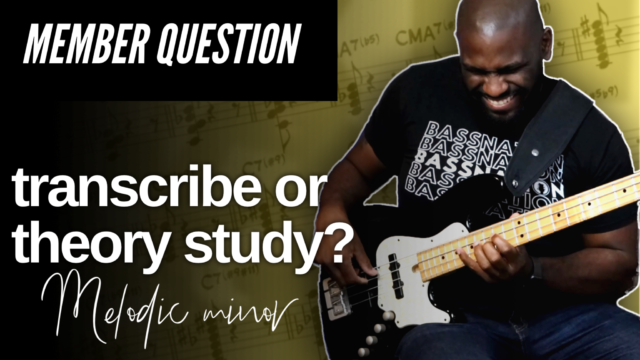 This question comes directly from a Bass Nation Member. While working on understanding the melodic minor scale there's different things you have to take into consideration. It's almost like learning a whole new set of modes. But the important thing is if you've learned the initial set then learning melodic minor modes will be a lot easier for you and will be a better transition. Take these ideas and run with them. If you have any questions please don't hesitate to ask because most likely you'll get a response video as well. Let me know if this is helpful to you. Catch you guys in the next one.
Enter Your Email for FREE Bass Lessons
Become A Bass Nation Member Today!
Remember, with your Bass Nation Membership you will have access to:
Every Complete Lesson

Full Modes Series

Bass Nation Forums

Bass Nation Member Directory

Messaging System

Live Library

and so much more!
Don't Delay, Start Your Free Trial Now!