Odd Time Exercise For Dexterity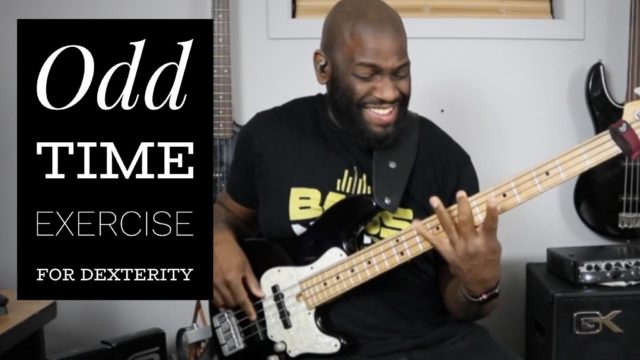 #BASSNATION this week I'm bringing you an arpeggio/scale exercise in the key of A major (and minor!). It is in the 5/4 time signature so it will feel a little different. This exercise will really get your hand stretching and burning as you bring it up to speed, but REMEMBER….always take all of these exercises at your own pace. I say it over and over again but speed is secondary to playing your notes clean, clear, and precise!
For full access to this lesson and all my others, start your free trial today.
Enter Your Email for FREE Bass Lessons
Become A Bass Nation Member Today!
Remember, with your Bass Nation Membership you will have access to:
Every Complete Lesson

Full Modes Series

Bass Nation Forums

Bass Nation Member Directory

Messaging System

Live Library

and so much more!
Don't Delay, Start Your Free Trial Now!