The Minor 11 Chord in 3 Voicings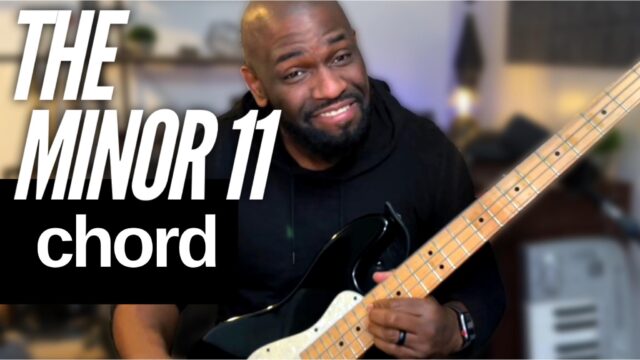 What's up #BASSNATION?! I hope the new year is treating you well so far! This week we'll be talking about the Minor 11 Chord. We'll start by going over the tones that make up the chord (in E minor) to establish some groundwork. Once we have our chord tones, we'll dive into different voicings and ways to play the 11 chord to create more unique sounds to accommodate different feels in your grooves! Grab your bass and dig in with me!
Enter Your Email for FREE Bass Lessons
Become A Bass Nation Member Today!
Remember, with your Bass Nation Membership you will have access to:
Every Complete Lesson

Full Modes Series

Bass Nation Forums

Bass Nation Member Directory

Messaging System

Live Library

and so much more!
Don't Delay, Start Your Free Trial Now!