2 Octave Triad Shift Exercise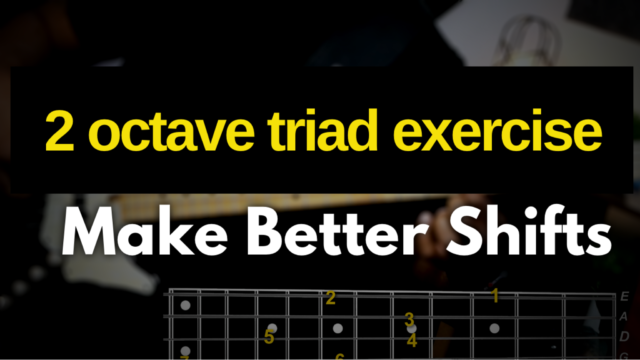 #BASSNATION in this week's lesson I'm going to really get you shifting around the fretboard! I'll be showing you a 2 octave major triad in G but rather than playing in 1 position like you may be use to, we will be shifting to move up the fretboard and get through 2 octaves of the G major triad on a 4 string bass! Not only is this a great navigation exercise but it is great to help you sink into a new pattern as well as expand your fretboard knowledge! Let's go!!
Enter Your Email for FREE Bass Lessons
Become A Bass Nation Member Today!
Remember, with your Bass Nation Membership you will have access to:
Every Complete Lesson

Full Modes Series

Bass Nation Forums

Bass Nation Member Directory

Messaging System

Live Library

and so much more!
Don't Delay, Start Your Free Trial Now!