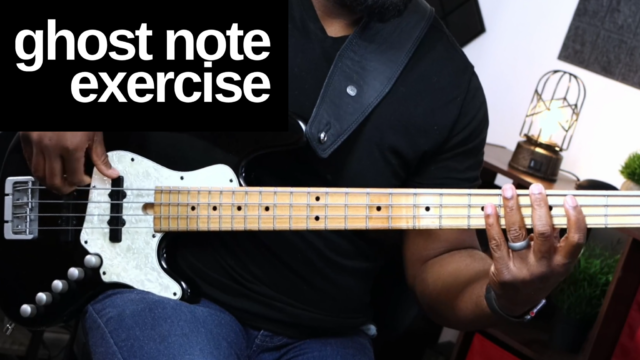 #BASSNATION in this lesson I'll be talking to you about ghost notes. Ghost notes are a great way to really dig into and feel the rhythm many times by playing 16th notes. Ghost notes need to be played clean, clear, and precise as well! It's important to learn the feel of how to play your ghost notes to sound accurate and percussive. Grab your bass and dig in with me!
Enter Your Email for FREE Bass Lessons
Become A Bass Nation Member Today!
Remember, with your Bass Nation Membership you will have access to:
Every Complete Lesson

Full Modes Series

Bass Nation Forums

Bass Nation Member Directory

Messaging System

Live Library

and so much more!
Don't Delay, Start Your Free Trial Now!