How To Read Chord Symbols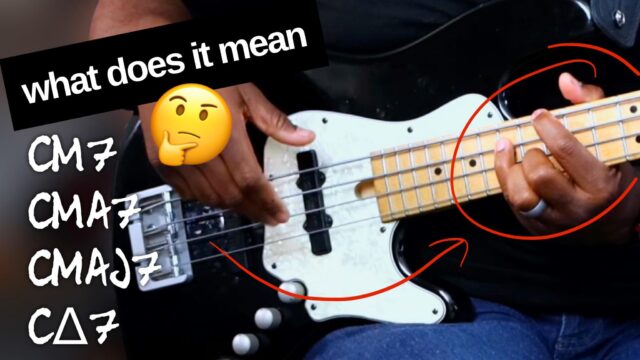 In this week's lesson I'll be going over the different ways chords are written or called out. We'll be digging into the notes you play to highlight the tonalities of these scales and the notes that are typically played based on these symbols I'll be discussing with you. In this lesson I'll be going over the 3 most common scales; major, minor, and dominant scales. Grab your bass and dig in with me!
Enter Your Email for FREE Bass Lessons
Become A Bass Nation Member Today!
Remember, with your Bass Nation Membership you will have access to:
Every Complete Lesson

Full Modes Series

Bass Nation Forums

Bass Nation Member Directory

Messaging System

Live Library

and so much more!
Don't Delay, Start Your Free Trial Now!