Melodic Minor Lick "Oteil Burbridge Style"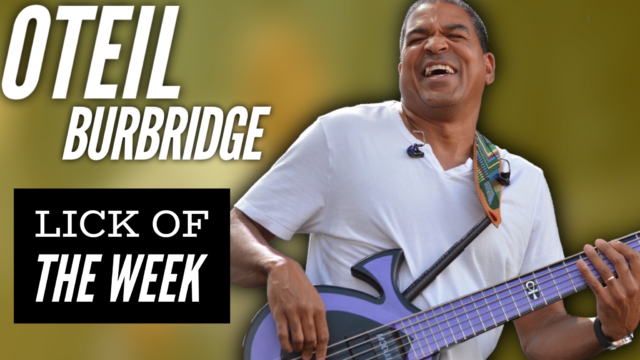 Here's a lick of the week from one of my favorite bass players, Oteil Burbridge. In this clip he plays an F melodic Minor Lick over a Bb 7  Groove (check out Cody Wright on the bass). Super interesting to start the melodic minor scale on the "5th" scale degree of the root of the groove. Try it out and see how it feels. As always feel free to comment and or ask questions below!
Enter Your Email for FREE Bass Lessons
Become A Bass Nation Member Today!
Remember, with your Bass Nation Membership you will have access to:
Every Complete Lesson

Full Modes Series

Bass Nation Forums

Bass Nation Member Directory

Messaging System

Live Library

and so much more!
Don't Delay, Start Your Free Trial Now!