16th Note Triplet Slap Bass Pattern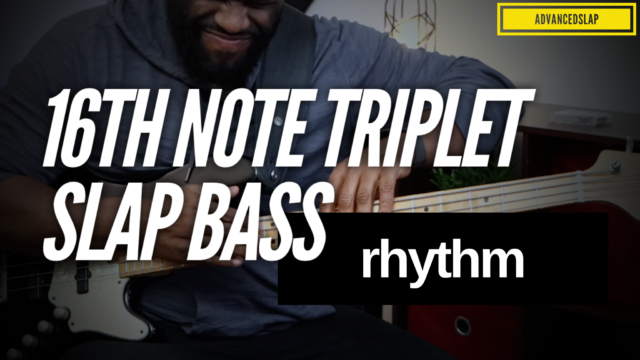 Hey Bass Nation! This week is a short but good one. It may seem like a difficult pattern to execute but trust me that it's only the speed fooling you! Once you internalize the rhythm you'll be able to play it, at least at a slow speed. As always feel free to comment, post your own version and ask your questions below. Catch you on the next one!
Enter Your Email for FREE Bass Lessons
Become A Bass Nation Member Today!
Remember, with your Bass Nation Membership you will have access to:
Every Complete Lesson

Full Modes Series

Bass Nation Forums

Bass Nation Member Directory

Messaging System

Live Library

and so much more!
Don't Delay, Start Your Free Trial Now!