The Speed Demon! "Bubby Lewis" Exercise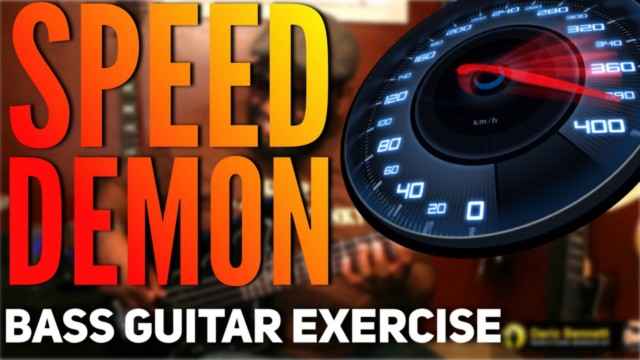 #BASSNATION In this weeks lesson I'm going to show you a great exercise to increase your speed and dexterity. The excercise will cover playing through a natural minor to locrian scale each played in the key of E. This is a great way for you to get all 4 fingers moving and increase your muscle memmory to ramp up your accuracy when you're playing at high speeds.
As I always say, make sure each note is coming out clean, clear, and precise. Speed up as you get comfortable and not before. Also think about other ways to apply this excercise; different scales, different strings, different areas of the fretboard. Don't ONLY take this exercise for exactly what I'm showing you, expand on it and create new exercises of your own to increase your speed and dexterity all around the fretboard.
For FULL access to all of my lessons, click any button on this page to start your free trial today!
Enter Your Email for FREE Bass Lessons
Become A Bass Nation Member Today!
Remember, with your Bass Nation Membership you will have access to:
Every Complete Lesson

Full Modes Series

Bass Nation Forums

Bass Nation Member Directory

Messaging System

Live Library

and so much more!
Don't Delay, Start Your Free Trial Now!